I hope you love the products I've recommended below, just a heads up that as an Amazon associate, I earn from qualifying purchases. This means I may earn commissions on products bought via links on this page.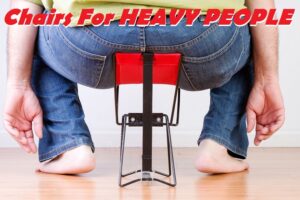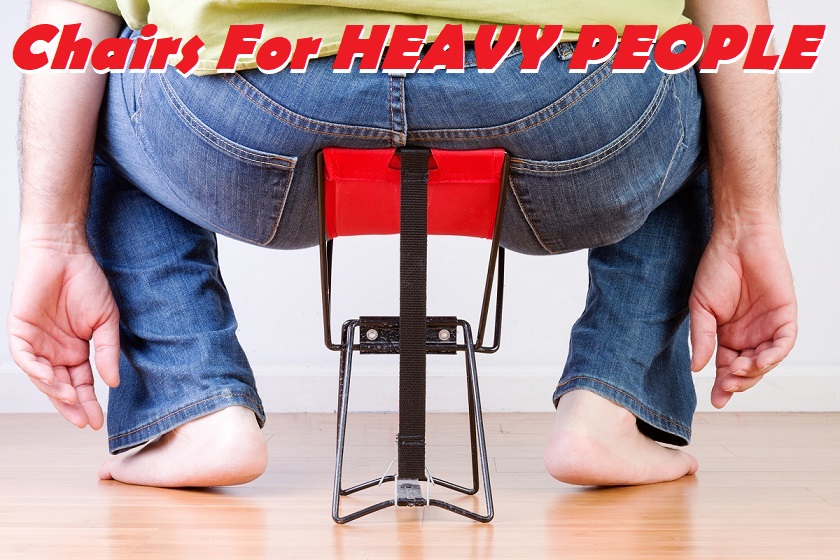 Being cooped up inside or stuck in the office all day can really take a toll on the body. When the sun comes out you'll find you just can't help yourself but to go outside to soak up the rays. Or just sit out on the deck for a coffee.
As a big man myself, I know it can be difficult finding a suitable sitting station. So I've gone out and researched what I think are the best Outdoor Chairs For Heavy People. Including beach chairs, chairs for the pool, garden chairs and stunning outdoor deck/patio chairs with large weight capacity ratings. Chairs for all kinds of outdoor activities.
Within this article you can find links to other pages with more chairs suitable for heavy people. So if you have a particular style in mind, click on the relevant links to see more options. Starting with heavy duty patio chairs.
Extra Wide Patio Chairs
Lately I have been coming across more and more Phi Villa furniture. But it wasn't until I saw these beautiful patio chairs that I really took notice. I don't know much about the company as I think they are relatively new, but they certainly look like high quality furniture.
These extra wide patio chairs by Phi Villa are ideal for the larger person. They have a huge seat and is completely padded. I generally don't buy too much furniture that's not padded as my oversized body disagrees with hard surfaces to sit on.
More About The Phi Villa Patio Chairs
So these chairs come in a set of 3, which includes the outdoors table. There are two variations of this chair set. One set is a rocker style of chair and the other pictured on the right is your more traditional patio chair. The patio rocker has a 350 lbs weight capacity, while the other set has a 300 lbs capacity. Both styles of chairs are available in beige or red.
While the spring rocker type of patio chair has a higher weight capacity and a wider seat, I prefer the more stable base foundation. However, if you want to check out the Phi Villa 350 lbs rocking patio chairs you can check them out on amazon here.
While these more traditional patio chairs don't rock, they do recline. Only two positions but that is enough for me. I really like how the chairs are made for the outdoors.
The steel frame is powder coated to resist rust from water while the padded cushions are UV resistant. Do note the padding is attached to the chair. So you can't remove it. However you can scrub them down with soapy water and a hose as the fabric is meant for the outdoors. It won't go moldy on you. For more choices visit our heavy duty patio chairs.
Dimensions Of The Chair
Extra Wide 26.8 inches
Height: 36.6 inches
29.1 inches deep with a 300 pound weight capacity.
Additional Outdoor Patio Chairs
Outdoor Beach Or Camping Chairs For Big Men
Probably the most common outdoors chair is the humble camping or beach chair. There's no better way to enjoy the outdoors then down at the beach or camping with a few friends. Having the confidence in your chair is absolutely the most important ingredient for having a good time out in the sun. Support, confidence and comfort are what I look for in any chair. Get more details on the top beach chairs before Summer arrives.
My Pick Of The Bunch
Outdoor Rocking Chairs For Heavy People
Who doesn't love a gentle rock out on the deck admiring the silence and backdrop. I know I certainly do. It's a great place to chill out and read a book. With rockers it's critical that you adhere to the rockers weight capacity. This is because the constant strain and pressure on the chair from the rocking motion. To help you find the right rocking chair for you, we have researched a few outdoor rockers sorted by weight capacity.
To see more options, visit the heavy duty outdoor rocking chairs section.
Extra Large – Wide Outdoor Folding Chairs
These chairs are multipurpose XL folding chairs for us bigger guys. They are great for BBQ's, around the outdoors picnic table or just for casual sitting. An essential chair for us heavy people to have on standby. Here are a few outdoor folding chairs with large weight capacities.
A folding chair can be used for so many occasions. So buying one for one specific need is often not the case as you will find countless ways to use it. For more suitable choices visit out section on folding chairs for heavy people.
The Budget Folding Chair Option
While these bulk buy types of folding chairs may not look a million dollars. They still do the job. They boast high weight capacities and look to be durable and stable which with any luck could survive many years of outdoor sitting. Honestly I don't have a problem with them around my table. Whether that's indoors or outdoors.
Outdoors Garden & Yard Chairs For Heavy People
Want to be able to sit out by the garden and breath in the fresh air, but have never found a suitable garden chair that can withstand heavy capacities. You're not alone. While I don't particularly have a green thumb so to speak (that's my Son's Job), I absolutely love to sit out among nature and escape the day to day realities that we call life.
Here are a few outdoor garden chairs for us plus-size people. For the full list, you can visit garden chairs for heavy people and find one that suits your size.
Garden Benches & Seats For Big People
Plus Size Adirondack Chairs
Adirondack chairs are a unique style of chair that make for great outdoors seating. But sometimes they can sit too low to the ground and not have the structural design to hold a heavier person. So many big people choose to avoid sitting in one.
But I think every chair deserves a chance, especially if its built to handle higher weights and larger bodies. Which is why these heavy duty Adirondack chairs make for superb outdoors chairs. They are big, tough and most of all, they are stunning pieces.
Outdoor Adirondack Chairs
Adirondack chairs are great for outdoors use. Depending on how big you are tho as getting up from a low height can be difficult. The below Adirondack chairs are suitable for heavy people.
More Overweight Chairs For Big People
So you want more?. Of course, don't we all. Ok, so there's a few more outdoor chairs available to us heavier folk. These chairs are a little different in their own ways. Different but still very stylish. I could easily have all of these chairs out on my back patio, if the Wife allowed it of course. But I do think I'm starting to sway her towards the 'Dream Chair'.
Love The Look Of The Dream Chair
But Think Its TOO Hard To Assemble? WRONG!
If your anything like me and just by the sight of the Dream Chair you quivered in your chair from the thought of assembling it. Well don't be. My Wife kindly pointed me in the direction of this video on how to assembly the Dream Chair. Now I guess that means we are getting one. Or maybe 2, who knows!
Outdoor Deck/Garden/Rocker Stylish Chair For Big People
So this chair by DC America could have fit into many categories, so I just added it down here because it really is a unique chair in it's own league. It's one of my personal favorites chairs for outdoors only tho. Although I do advise you to invest in a nice comfortable cushion because after long sitting periods you tend to get the pattern from the metal on the backs of your legs. However it's a really comfortable chair that can also rock by its springs (see picture), it just looks fantastic and it shouldn't rust on you. Which is what we want from an outdoors chair.
Best Outdoors Pool Chair For Heavy People

For anyone big or small looking for a new pool chair, then I recommend the Caravan Canopy Oversized Zero Gravity Recliner. It's an ultra tough hard wearing rust resistant work of art. Ok so maybe I went a tad overboard. But you get the picture.
It's a super strong chair with double thick stitching and can hold up to 330 lbs. Not the biggest chair by any means but still it's definitely one of the nicer pool chairs going around for the larger people.

So I hear grey is the 'in' color for 2016, maybe so. I'm not that much of a decorator. Anyways, point being this chair comes in the grey variety as well as other colors. So if grey turn's out to not be the new color for 2016, then we got options.
Save