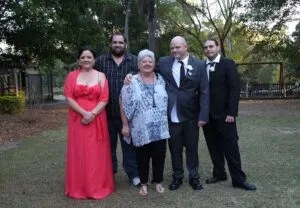 Welcome to our site forbigandheavypeople.com. We are just your average loving family, OK so maybe slightly larger than average. On this site we aim to provide helpful and informative information about products for the plus size community.
My name is Josh, Aka Kenny Aka Bigman. I have had a few jobs in my life including office worker, house painter and a chef. The last profession (Chef) is possibly part of the reason I have added a few pounds over the years. What can I say I love experimenting with food. But I love eating it even more. Food is a family social gathering for us. Anytime we get together it's usually over lunch or dinner.
While we are mindful of how much food we do eat, we try to counteract the extra influx of calories with some gentle and casual workouts. My preferred method to not go too overboard with my size is walking on the treadmill. It's something easy that I can do while watching TV or listening to the radio. So it's not so much of a hassle for me. Well sometimes I really am just too lazy. Fortunately my family members are their to push me at the tough times.
Being oversized has made an impact on my life. Simple things from the common recliner chair to using a step ladder is not the same anymore. In particular the ladder. It was always daunting climbing the ladder for work with he constant fear of me being too heavy for it. This partly the reason I have looked into heavy duty ladders for heavy people to not only help myself, but also share my research with the rest of us larger Lads. So hopefully you can find my articles of some help and use. Thanks for stoping by. Bigman & Team.