I hope you love the products I've recommended below, just a heads up that as an Amazon associate, I earn from qualifying purchases. This means I may earn commissions on products bought via links on this page.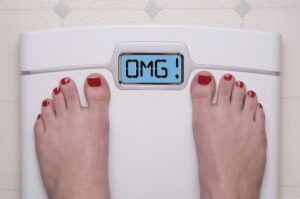 Weight scales for obese people are an important tool for your weight loss bag. Without it, you can become lost. So today we will share our best recommendations for heavy-duty bathroom scales that can cater to heavy people.
We will review and discuss the few good options we have, ranging from the 400 lbs to 1000 lbs weighing scales. Plus which brand of scales we think you should avoid like the plague.
Why should you invest in an appropriate weight capacity bathroom scale?. Well, to be honest, I think you would be fighting an uphill battle trying to lose weight without one. The most important step when trying to battle the bulge is to monitor progress and achieve results. This is made possible through decent digital weighing scales.
I know I would lose all inspiration if I worked so hard with dieting and exercise to not see results. It's knowing that you may have lost 10 pounds this month or 5 pounds this week or whatever. It's what keeps me going and striving forward to my weight loss goal. Seeing accurate results are crucial.
Compare Bathroom Scales By Weight Capacity
High Capacity Bathroom Scales Medical Grade
550 LBs Weight Limit

Patient Aid understands that scales are more important then people think as they can help motivate you and let you know when you've done well by losing a little bit of weight. They also understand the importance of accuracy when it comes to weighing yourself which is one of the many reasons these scales are on this list.
Easy To Understand
There is nothing more frustrating than when you're trying to see how much you weigh and you can't see the screen properly. These scales have a remote display that will allow you to check your weight without the annoying issue of trying to see what the scale on the ground is reading.
A Useful Number Of Features
While I personally really like the remote display and think it's one of the best features of these scales, it's not the only feature on these scales. One of the more underrated features on these scales is the ability to change between pounds and kilograms which makes these scales really versatile.
Safety was one of the key features that made me take notice of these scales. They have a rubber mat on them that is anti-slip which makes accidents less likely to happen which is something I really like.
Another feature that I really like is that they can be battery operated for when you might not have access to a power source. This is useful if you work in something like a hospital or an old person's home where you need to move it from room to room.
Patient Aid Medical Heavy Weight Floor Scale 550LB
The Revolutionary Bathroom Scales
Bluetooth Arboleaf Weigh Scale 396Pound Capacity
You know times have changed and technology has left you behind when you can simply stand on the scales and it literally tells you if you have either gained weight or lost weight. This is incredible!.
Not only that, but this Bluetooth scale 'of the future' can also have unlimited users and be used with or without your phone's app being present. What it does is stores your data and the next time you are on with your phone, it will automatically update the app with the stored data.
The app used does require your smartphone to be Android 4.3+ or IOS 8 and above. This Bluetooth scale is amazing because it can share your actual weight with your fitness and weight tracking apps like Fitbit and Google Fit.
The Smart Scales simply just lay on the floor waiting to feed your data the next time you stand on them. It doesn't matter who stands on them, they can automatically detect the person due to the auto-recognition feature. Wow! is what I said. It would be too annoying if I had to manage settings and such, just to get on the scales. So a welcomed relief that this auto-recognition feature is present.
They are pretty accurate too. When you hop on and weigh yourself then weigh yourself again a minute later, the results are the same. What a relief.
The only disadvantage to the Bluetooth Scales is that they need to be on a hard flat surface. So weighing yourself on the carpet is not going to work. Other than that I think the 396 Lbs weight capacity scales are a serious contender for taking over household bathrooms.
ArboLeaf Bluetooth Scales 396 Lbs
The 400 Lbs High Capacity Digital Scales
iChoice Smart Scale Review

If you don't weight over 400 pounds, or 396 Lbs to be more precise, and like to track your data seriously, then you are going to absolutely love The iChoice Smart Scale.
Technology has evolved into a humble digital scale. With the iChoice you can do many great things to help you keep on track with your weight goals and attempt to achieve them faster. 400 Lbs Digital Scales For Overweight People
The iChoice Digital Scales allow you to track your weight loss, work out your BMI, set goals, and more by syncing with your iPhone. The up to date models available can be found here.
What makes this 400 Lb bathroom scale so accurate with weight measurements are the 4 precision sensors. The results are displayed in a clear and large format so its really easy to see. The scale itself is bigger than the normal, which I love. While it is only a scale, it has a very cool look about it. Very modern and professionally designed. A treat for the bathroom, rather than an eyesore. I think for the price of this weight scale its a really good product.
iChoice Smart Scale
Extra Wide 550 Lbs Weigh Scale For Big People

The My Weigh XL 550 is a popular choice among consumers. Especially in the big person area. It's capable of holding up to 550 pounds and has been reported that size 15 shoes can still fit on this scale. It's a very wide scale and surprisingly it's very light. It comes pre-packed with batteries.
When you install the batteries you have the option of turning on the voice control feature. You can turn the voice off whenever you like. However, the voice feature is particularly handy when those annoying bellies that get in the way of reading the digits on the LCD screen.
The rubber feet work really well for gripping to tiles which aid in more accuracy in its readings. It's not the most eye-appealing bathroom scale I've ever seen, but well worth checking out.
My Weigh XL 550 Vs XI 700 Digital Bathroom Scales
You may have heard or seen the My Weigh 700 model and wondered what's the difference between the My Weigh XL 550 and the XI 700. Well, basically the XI 700 has a higher weight capacity of 700 lbs compared to the 550. The platform on the 700 is larger measuring at 20″ x 12″compared to the 550's 14.7″ x 12.5″. In my opinion, the XI 700 is a much better and more professional looking scale. I'll let you be the judge.
My Weigh XL 550
700 Pound Scale For The Bathroom
My Weigh XI 700
Digital Bathroom Scales For Heavy Person
506 LB Weight Capacity

It's not very often I get to say this but these scales are extremely stylish and certainly could make an excellent addition to your room. Thankfully there is a lot more to these scales than their awesome look since it offers a good range of features and will give you an accurate reading of your weight.
Ozeri went with a thick 8mm glass for there platform which can be a little slippery if it does get wet which is why I don't fully recommend it for in the bathroom. They have added anti-slip feet to the bottom of them so it doesn't slide when on the tiles which do help with the safety and prevent scratching your floors.
Battery Operated Digital Scales
These scales are powered by 4 AAA batteries so you don't need to worry about needing to have it near an electrical outlet. The scales do turn themselves off automatically which does help with improving the battery life and make them last longer.
Easy To Read And Use
One of my favorite things about these scales from Ozeri is the large 4.3″ display that is clear to read. This is great for those who might not have the best eyesight and need extra help. It does still mean that you will need to look down to read the scales but the numbers are large enough to see clearly.
If you have ever had to calibrate a scale before it can be an annoying experience at times. This is why I really like that these scales will automatically calibrate for you taking some of the hassles out of it.
Ozeri ProMax 506 lbs
Extra Wide Bathroom Scales 400 LB Capacity

I don't know about you but trying to stand on a normal set of scales can be difficult especially considering I have a fairly wide stance as most bigger people do. These scales by Health-O-Meter are helping with this issue by making these scales wider than your standard scales.
The size of these scales are really impressive and one of the biggest advantages these scales have over the competition. With an impressive width of 15.5 inches giving you a good amount of legroom does make measuring your weight an easier and slightly more comfortable experience.
One thing about the display is that it's easy to read with the blue back-lit display but it might be a little small for some people. The screen does measure around 3.7 inches which I personally don't mind and still find it easy to read.
Unique Feature
Unlike a lot of other scales, you do have the ability to weigh yourself and hop off to see what the measurement was. This is a great quality of life improvement that makes checking how much you weigh a lot easier instead of trying to see past yourself to try and read the weight.
Multiple People? No Worries!
This is one of those features that you might not really appreciate until someone else uses your scale and it messes up your readings. Health-O-Meter made a clever design choice and made these scales able to track 4 different people's progress so everyone can check their progress and not overwrite someone else's. Making these scales excellent for families.
Health-O-Meter Extra-Wide Weight Tracking Scale
Scales For People That Weigh Over 400 Lbs
550 Pound Weight Limit

The level that Detecto has gone to with these scales is one of the most impressive things I've seen in a long time. These scales have been designed to help almost any individual you can imagine which is why they're so impressive and are worth your time considering if it's right for you.
Designed To Help People
One of the things that makes these scales stand out compared to others on the market is that they can talk to you. If you stand on them and it measures your weight it will tell you how much you weigh which is one of the best features I've seen on a set of scales before.
There is a wide range of people that these scales can help them with getting a reading on their weight. Do you struggle to read the numbers because your stomach is in the way? Then these scales can help. This also goes for the elderly who might have poor eyesight and those who do have eye problems.
Safety Is A Priority
The amount of accidents that happen that involve scales is higher then you think it is. So I really like that Detecto added a rubber mat to the scales so you're less likely to slip when you're standing on them.
To increase this safety even further that also included 5 carpet feet to the scales. This again helps with improving the stability and overall safety of these excellent scales and can give you peace of mind when you're standing on them weighing yourself.
Detecto SlimTalkXL Home Health Talking Scale
The High Capacity Bathroom Scales Up To 1000 Lbs
If your an extra-large person and looking to achieve good results with accurate readings, then you may need to invest in something like one of these high capacity 1000 pound rated weighing scales.
These scales are also used for weighing shipping etc Like with anything larger than life, we get charged more for the product as they are heavy duty. So keep this in mind, but know that improving your health and trimming the unnecessary edges away is worth it in my opinion.
600 LB – 700 Pound?
There are 2 options you can take if you're looking to buy bathroom scales for an obese person. The Siltec and the Medweigh. The Siltec is a lower budget option so we will have a look at this one. But feel free to see what other consumer reviews say about the 1000 lb Med Weigh Here.
The Siltec is great value for money I believe, considering the huge weight capacity limit is when compared to the bariatric scales. It's a very professional and high-quality scale. You will have your relatives and friends weighing themselves at your place in time once they see how accurate this scale can be. It measures by 1 lb increments.
What I do like about the Siltec bathroom scales is the mounting brackets that come with it. This will enable you to mount the digital reader to the wall for easy and accurate results. This is optional as some people are hesitant about putting holes in the wall. The actual scales themselves sit very low to the ground, which is excellent for the obese and heavy people. Lower to the ground the easier to stand on.
The scales are wider and bigger than your conventional 250-300 pound scales, which is great for us bigger guys as we can find our balance easier. The LED screen reads big red numbers so it's really easy to see the results. Overall I think the Siltec weighing scales 1000 Lbs are well suited digital bathroom scales for anyone overweight to obese.
Siltec Weigh Scales 1000 Lbs
What Scales For Overweight People Should I Avoid?.
Results are critical, and so is accuracy. Without out them both, you're in for a hard time. So any weighing scales that don't have accurate readings or calibrated probably can just destroy your goals and ambitions without you knowing it. So the brand I have heard not to trust for accuracy is fairly well known. But this does not prove to be a winner in all circumstances. You can view the product and read all The Reviews Here. By the way, it's a 400 pound rated weighing scale.
How To Choose The Correct Bathroom Scales For You
Watch Mike Dolce (Famous for the Dolce Diet: 3 Weeks To Shredded) walk into Walmart to show you how to pick the right digital scales for your bathroom.
Quick Video Recap
Save