I hope you love the products I've recommended below, just a heads up that as an Amazon associate, I earn from qualifying purchases. This means I may earn commissions on products bought via links on this page.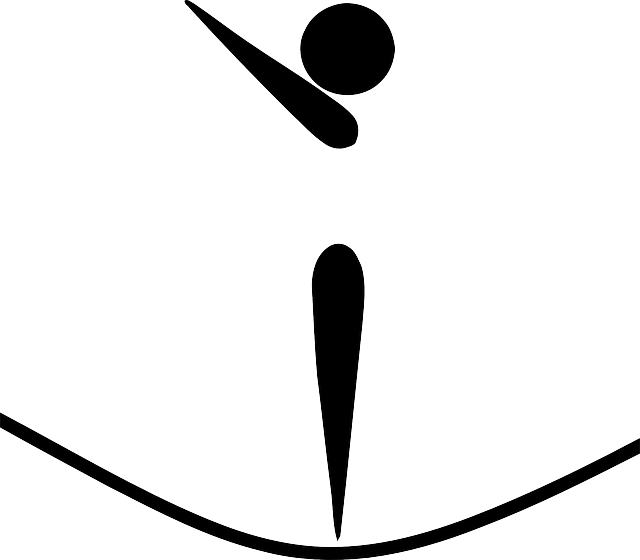 The humble trampoline or re-bounder is making a glorious comeback in the word of fitness and exercise. Which is why we have decided to review 3 suitable 300 pound capacity Trampolines for heavy people as well as include options for people up to 500 pounds in weight.
It's no hidden secret that exercise trampolines are typical labelled as a great ways for effective exercising. However, many domestic fitness trampolines have a weight capacity of only 200 – 250 lbs.
Which in my eyes is far too limited. With the ever increasing overweight and obese population of around 34% , it's time manufacturers start realizing that us big Guys and Gals pretty much exceed most weight limits on 'standard' products we see on a daily basis.
The reason we think Trampolines are an important part of exercising for heavy people is because they are more stimulating. Well fun I say. Exercising can be seen as a chore and even a job. So it becomes a battle to just get up and do something. But a trampoline adds a little bit of excitement to exercise, kind of like how when we were kids.
We couldn't get enough of jumping on the trampoline. Same thing goes for these heavy duty trampolines suited to the overweight people. They suit out high weight capacity and and are equally as fun, eliminating the chore aspect of exercising.
Our Top Choice Rebounder Trampoline For Heavy People
Ultimate Rebounder 300 Lbs Capacity – 400 Lbs Warranty

If you find that jogging or running is somewhat too difficult and stressful on your knees and joints, then you may just be interested in the Rebounder Ultimate by Rebound Air. Sore knees and ankles, which us bigger people tend to get from jogging, this trampoline can reduce the stress on the joints with the super soft bouncing mat and high quality stable frame.
We think its a first class Gym quality trampoline priced for the average home user. It's also worth noting that while this Trampoline is vigorously tested to hold 300 Lbs, your best of contacting the manufacturer to see if it covers user up to 400 pounds. Which is maybe why I think this trampoline is well suited to 300 pound users. This gives us big Guys and Gals a bit of peace of mind if the unthinkable happens. So its best to stay under the recommended user weight capacity.
This particular version is the 1/4 folding trampoline. Which in my opinion is the most stable and steady model. The added stabilizing bar adds stability for a fun and exciting work out. The fact it folds down to 1/4 it's size and can fit into most suitcases is just awesome. Particularly if you travel a lot for work.
Just tuck the trampoline into your suitcase or wheel it behind you with the included wheel-carry case. Don't forget to take the DVDs which can come with this trampoline too, check to see if available before buying. I find them to help with motivation when you're feeling a little flat.
The only negative about the Rebounder Ultimate Trampoline is that it can produce that 'Trampoline' noise you get from the springs. However this can be fixed with some grease or even trusty WD40.
This is not a deal breaker in my opinion, because the positives and the good price far out weight the common trampoline noise. I think it's very gentle on the joints and in particular the knees which is a win for my over-sized body. Also the fact it's pretty light to carry around is a huge positive for us. Overall I would recommend the Ultimate Rebounder Trampoline for anyone overweight to Obese within reason.
Ultimate Rebounder Trampoline
Exercise Trampolines Up To 500 Pounds Capacity
The below exercise trampolines have weight capacities between 400 and 500 pounds. These are very high capacities for the obese person wanting to workout. But it's of extreme importance that if you do weigh close to 500 lbs, you consult your medical professional before undertaking such exercise.
An Affordable Mini Trampoline For Big People

The Urban Rebounder gets my tick of approval in regards to a 300 pound capacity trampoline. Check to see if this trampoline comes with the bonus DVD before you buy one. Which details beneficial workouts on the trampoline.
So this way you're not going into it blind folded so to speak, and you're backed by a workout system used throughout 1000's of clubs across America .
The actual trampoline itself is rather solid and feels very sturdy. It's made of steel and will feel heavier then your common cheaper exercise trampoline. Which is fine in my eyes.
The heavier it is, the more sturdier the build and frame is I have come to realize. It's easy to see how up to 300 lbs can be bounced up and down on this trampoline. Plus the springs are really big, and don't look like the type that could snap anytime soon.
My joints are rather fragile when it comes to exercising. Especially running, it just leaves them sore for days. The extra body weight adds to the pain I'm sure. However the Urban Rebounder Trampoline has a soft canvas to gently get back into exercising without causing too much unwanted pain in the commonly affected joints. Sore muscles, well that's just normal for me.
What I love about this trampoline is how portable it is. Folds away nicely and quickly much like the assembly. But it's portability is what makes it so fun to bounce on. I recommend having the DVD on hand everyday so you can insert it into the laptop/DVD Player/PlayStation etc for a convenient workout. This way you're not limited to one workout location, plus it's great for small apartments limited on space too.
Urban Rebounder Mini Trampoline
The 300 Lbs Capacity JumpSport 550F Is Like Jumping On Clouds

The 550F Pro JumpSport trampoline/rebounder is the professional line of 300 pound capacity exercise trampolines. We think Rebounder's are an excellent workout, not too mention fun.
But the 550F is more then just your ordinary run of the mill trampoline. It's kind of like a workout machine that works YOU. It feels like you're having all the fun and the trampoline is doing all the hard work for you, Isn't that how life should be?. In fact this model is one of the most recommended fitness trampolines by Personal Trainers in my local area. It's easy to see why too, especially for us larger folks.
Jumping on the 550F is one of my favorite cardio and leg works out to date. I'm amazed how quickly you notice yourself getting buggered. Yea you can notice things happening to your body,which is good. Just means you are probably working out correctly.
Speaking of which, this Pro trampoline also had an included DVD (Check with retailer if available) exercise routine especially for this trampoline. Before you think it's going to be a dull and useless DVD, think again. This DVD is very insightful and rather exciting I'm told, so don't jump onto YouTube just yet.
This particular trampoline is wider then what you may expect also, but this is a good thing for larger people. It's 44 inches in width with many Endurolast cords to create the gentle and smooth bounce action. While the firmness of the mat can be tightened by flipping the trampoline over and tightening the cords, I think it's just fine as is.
Overall, I love this Pro Edition 300 Lbs weight capacity Trampoline. However it's does have one draw back. The price… It may be a tad bit expensive for some people. However in saying this, It's a well suited trampoline for heavier people.
Plus it's super easy to tuck under the bed as it folds in half. Also the legs screw off for tighter storage locations. A little tip: Use Toeless Yoga Socks for increased stability and comfort during your work out, they're not too expensive and can make the world of difference if you have bad feet like I do.
Pro Trampoline - JumpSport 550F
Which Rebounder Trampoline Is Really The Best?
This short video has a live demonstration and comparison of some rebounders for 2015 and 2016. While it may be slightly biased towards one brand in particular, you still get some first hand knowledge and visuals of the above trampolines.
It's important to note that this guy is slim and fit, so buying a trampoline for overweight people has different requirements needed then for an already fit person. Keep this in mind and I hope this video helps you make the correct buying decision.

Save