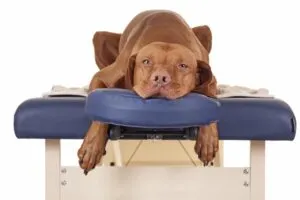 There's a lot that goes into making these heavy-duty massage tables listed below, and there are certain things that you need to look for to save yourself some disappointment down the track. Taking these things into account will help inform you and hopefully save you investing in a massage table that is not strong enough for your needs.
Whether you need to buy a heavy duty massage table for your workplace or whether it's for personal use, there are a few key elements to consider before buying the cheapest, or the first massage table you see. These key elements include the following factors.
Buy Heavy Duty Massage Table
Massage Tables Weight Capacity And Working Capacity Explained
These two are extremely important factors to consider when you're making your purchasing decision. Understanding what they mean is important for both your clients, yourself and the longevity of the table. The weight capacity of a massage table is pretty self-explanatory as it refers to how much weight you can put on the massage table.
A massage table for heavy people that regularly use the table will need to have high levels of robust reinforcements in order to last a long time. So a higher weight capacity is certainly recommended for larger people.
The Working Weight Capacity
I find most people struggle to get a grip of what a massage table's working weight means, and I can understand why. How can a table claim it can handle 2000 lbs, then say the working weight it only 800 lbs. It is as clear as mud for first time massage table buyers.
The reason for this is the working weight refers to movement force and body weight combined. So the table could have 2000 lbs of non-moving weight (Stationary weight) on it and up to 800 lbs if the table is under stress, aka someone being massaged. The working weight capacity needs to be high enough for both yourself and the client.
Strong & Robust Framework
The frame of a massage table is extremely important since it can be what makes a table worth your time or not. If the frame of the massage table isn't very strong, then how can it handle the more heavy-duty massage styles and heavier people?
There are usually two types of frames you will come across, with them being either wood or aluminum. Aluminum is new to the massage table market but they're really lacking the same level of strength a wooden frame has. So if you want a heavy-duty frame then you should go with a hardwood frame in most cases.
High Weight Capacity Massage Table
1000Lbs Working Weight

Master Massage understands that you need to do certain things extremely well if you want to be considered to be heavy duty enough to be well suited for heavy people, and they proved it with this massage table. In my opinion, this massage table ticks all the right boxes and is worth your time considering if it's right for you.
With a very strong hardwood frame, this table can handle up to 1000 pounds of working weight. This basically means you can massage anyone on this table and it will be strong enough to support the both of you. The stationary weight capacity of this table is 2500 pounds.
A massage table needs to have some decent measurements since it might have a wide variety of people on it. So it needs to be able to handle many different body shapes. As this table is 88 inches long by 31 inches wide, it will help with fitting most people comfortably.
Suitable For Tall People
It also has an adjustable height from 25 inches up to 35 inches. This adjustable height feature allows you to cater to tall people making the table at a better height for them, as well as yourself if you're a tall person.
This massage table has a lot of extra features that will make it comfortable for your clients. Such as the detachable armrests that it comes with, which does make it very comfortable to sit on. These can only be attached when it's in the seating position tho, which some people may not like.
You want your massage tables to be comfortable and this is one is very enjoyable to sit or lay on. The 3.5 inches thick cushioning is really comfortable and has a layer of memory foam that just improves upon an already comfortable table. Especially handy if you have heavy people on a regular basis.
The frame of this table is made of a mahogany hardwood which is a very tough and durable wood. It also adds this real nice touch of class to this massage table that makes it really stand out from your more traditional tables.
There is a lot to like about this heavy-duty massage table that makes it an easy recommendation for someone in the market for one. From the incredible 1000lbs working capacity, a durable frame, and comfortable foam makes it hard to pass up for anyone who wants a professional table.
Master Massage 31" Montclair Stationary-Spa salon Massage Table
Extra Wide Heavy Duty Massage Table
Working Weight Capacity 800 Lbs

This massage table from Earthlite is your more traditional massage table with a high capacity working weight of 800 lbs. It's slightly wider than the above Master Massage table coming in at 32 inches wide. This extra inch may not sound like much, but when you have an obese person to massage, every inch counts.
Best Portable Massage Table – Heavy Duty Rated
The Earthlite has an advantage over your traditional massage table, with it being really easy to transport between different client's homes if you operate a portable massage service.
Being able to transport a massage table is an important feature for some people and how they use their massage tables. Which in my opinion this table hits those needs since it folds down easily and comes with its own carry case, which is what makes it so easy to transport it around. As the table weighs just 35 pounds, transporting it is certainly much easier.
When it comes to how comfortable this massage table is, it's up there with some of the best in my opinion. The cushion is triple-density, which is soft and durable while being firm enough to support heavier people.
However, they made it even better with the fabric being oil and water-resistant. This is a very useful thing to have for a massage table and something that won't go unnoticed when you have clients that sweat or when you use oils.
Massage Table Made In USA – Heavy Duty Maple Table
The wooden frame is made from a hard maple which is an extremely durable style of wood. For the hinges, they used piano-style hinges which are extremely tough and make this table even more durable. This was one of Earthlites main goals when designing this table and being made in the USA, I feel they achieved this.
Having a headrest on a massage table is a nice bonus and in some people's opinions, a necessity. So this massage table having a headrest is a big plus for them and the ability to fold it down makes it even better and should be on all tables.
One thing that can be frustrating with a massage table is how much noise they can make when people are on them, which can make clients worried about their safety. The way this table has been designed, it will help prevent the unwanted noises with it being what they call squeak-proof, which will help in giving your clients peace of mind when laying on it.
The Spirit By Earthlite
Extra Strong Massage Table For Tall People
84″ Length 650 Lbs Working Capacity

This massage table Master Massage is an excellent example of everything you could want in a massage table for big and tall people in my opinion. It offers a lot of the key features that are required to be considered to be one of the best.
The length of this table is great for those who have taller clients and require that extra bit of room. It has an impressive length of 84 inches which will accommodate a lot of the tall people out there.
The width is still a decent 30 inches so it can fit some wider people on it as well which most tall people tend to be.
So this table is good for tall clients it's also good for the person who is actually massaging the person on the table. This is due it having a really good adjustable height that can go as low as 23 inches to an impressive 33 inches. Meaning if you're short then you can get the table low enough to still make it comfortable for you to use.
High-Density Supportive Foam
While the cushion isn't the thickest at 2.5 inches doesn't mean that this table isn't comfortable to lay on. The foam they used when creating this is denser than your regular foam which makes it not only last longer but still really comfortable.
The headrest on this table is detachable for when you don't need it, which is a nice advantage of this headrest. They also made the headrest out of a comfortable memory foam that will help in keeping your clients happy when laying on this massage table.
Some massage tables can be extremely heavy and that makes it really hard when you need to move them. Thankfully that's not the case with this table since it only weighs a low 30 lbs which makes it very easy to carry and transport.
So there is a lot to like about this massage table that doesn't really have any downsides in my opinion. The table can even be positioned to lay on the floor via the Shiatsu cable release feature.
Master Massage Balboa LX Portable Massage Table
Massage Table For Heavy Duty Use
800 Lbs Capacity

Stronglite lives up to their name when it comes to this incredibly heavy duty massage table. It offers a good amount of working weight and still manages to keep it as one of the lighter massage tables out there. When you combine the impressive working weight of 800lbs and how lightweight it is at 39 lbs, you can understand why this is one impressive table.
What the frame of a massage table is made out is one of the most important things for you to consider before getting a massage table. It needs to be strong since it needs to handle some heavier weights, so it needs to be made out of something like this tables hardwood maple.
The lock on a massage table needs to be really strong otherwise it can lead to a lot of dangerous situations. This has a power lock system that is extremely tough and one of the most durable on the market in my opinion. This does give you peace of mind when you have a heavy person on it or when you put it to heavy duty daily use.
Portable & Strong
When it comes to transporting a massage table the hardest thing can be just how big the tables are when they're compacted. This table compacts down to a small size with its measurements being 36″ by 31″ by 10″ inches. At this size when folded down, it will fit in most places for easy transporting.
One thing that I really like about this massage table is how the frame is a really nice matte black which works really well with how this has 5 different color padding options. While this is a small thing for some people it's something that I know some people out there will really appreciate.
STRONGLITE Premier Portable Massage Table
Heavy Duty Heated Massage Table
750 Lbs Working Weight

Master Massage makes another entry on this list which makes a lot of sense since they're responsible for some of the best heavy duty massage tables on the market. You already know what you're going to get when you go with Master Massage for your tables, you'll get a comfortable and extremely durable table that will be a permanent fixture in your place.
One of the best features of this massage table would have to be the built-in heating pads that give you and your clients extra stress and pain relief. The heat pads are turning on and off via the hand remote that is attached to the side of the table.
Although this does mean you need the table to be near an electrical outlet or need an extension lead to use this feature, so it does limit where you can set it. But that is far from a dealbreaker in my opinion.
Since this table does have electrical components to it, It does need some extra protection compared to your normal massage tables. This table needs to have a good amount of waterproofing which it does have thankfully. It gets better by also being oil proof as well since most are just resistant.
Includes Face Cradle
This table has a good amount of space for a taller person with it measuring 72 inches in length. This is made better when you put the detachable headrest on it which will make it extend to an even longer 84 inches. This does make it easier if you have taller clients and need that extra space only some of the time.
I'm a big fan of memory foam as I find it to be one of the more comfortable foams on the market. So this table has multiple layers of different foams and the top layer is a memory foam which adds to the already incredibly high comfort levels.
So there is a lot to like about this table and doesn't really have many downsides in my opinion. If you're in the market for a quality massage table with built-in heating pads then this one is highly recommended.
Master Massage 31" Santana Therma Top
CompareMaster Massage Tables
With Master Massage having quite a few options available in the heavy duty rating, its natural to want to compare Master Massage tables. This video will help you on your way.
If It's Not Heavy Duty, Is It Worthy?
So there are just a few of the heavy duty massage tables available in the market. With the number one rated being the fixed Master Massage table with the 1000 pound weight capacity, it makes you beg the question, is it worth buying a massage table if it's not heavy duty like this.
Sure you can find cheaper options online and in-store, but do you and your clients feel safe and secure while applying heavy amounts of downward pressure onto the frame. It not too different from heavy duty massage chairs which need to go under immense amounts of pressure. You need to ask yourself, is it capable of such force and pressure? These are things you really need to consider when buying a heavy duty massage table.